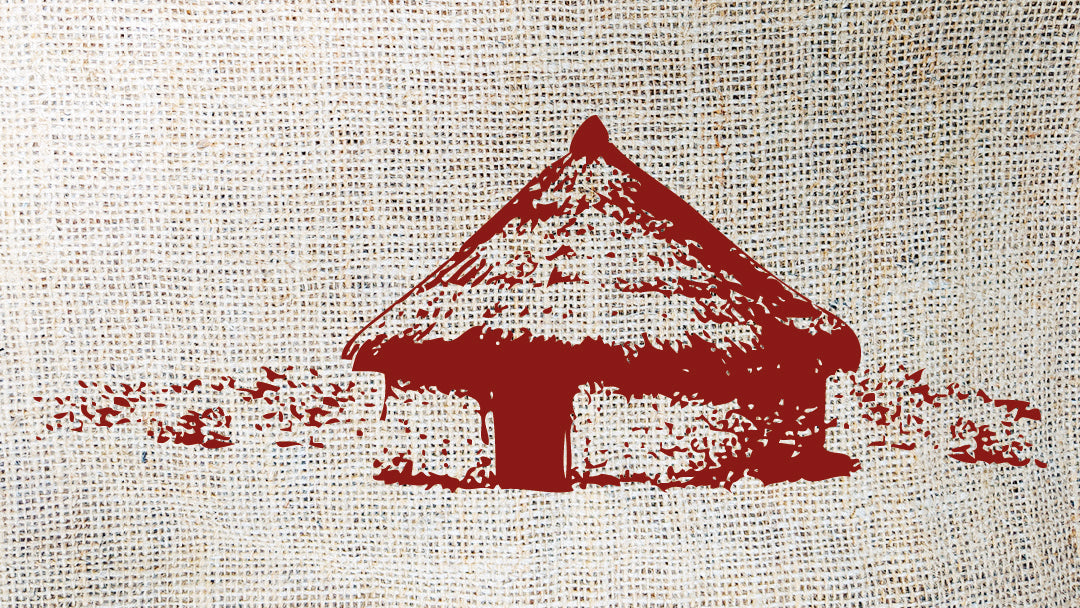 You'll see an amalgam of traditional East African huts on the label of our coffee from Africa.
With their basic building materials and characteristic thatched roofs, there is a resemblance to the Celtic roundhouses of our forefathers here in Wales.  Although a diverse mix of ethnic groups can be found in central and east Africa, a hut similar to this wouldn't look too alien anywhere there.
It is believed that the earliest custom of drinking coffee can be traced to Ethiopia, and they still have a rich culture of communal ceremonies of drinking it to this day.  It's not hard to understand therefore, the high standard that originates from this corner of the world.
On the whole, the beans are very fruity, have a high acidity content as well as sweet and bright characteristic.  But we like to roast some of our range a little darker to highlight treacle and luxurious caramel notes.
Coffees from Rwanda and Uganda are available for a limited time.
---